Customs Union and Russia
Specialists of Markinvest Oy Company provide services for customs processing and certification on the territory of Customs Union, in Russia, Kazakhstan, Republic of Belarus and Ukraine.
Markinvest Oy consulting agency has been operating in the field of customs processing and certification in Russia since 1993. Markinvest Oy trains, consults and certifies hundreds of companies and export organizations operating in global market.
Today Markinvest Oy performs certification for Finnish, Swedish, British and other companies for import and sales, as well as commissioning of goods and equipment in Customs Union, Russia, Kazakhstan, Belarus and Ukraine. Our customers pass certification, training and get specialized services and certificates EAC, GOST R, GOST К, BelST and UkrSEPRO and other required documents in Finland.
The scope of our services includes performance of testing and expertise by specialists at different production facilities in different countries of Europe, Asia and USA.
Learn more about our certification services > https://www.markinvest.eu/en/certification/
Top level of certification in Customs Union is certification of conformance to Technical Regulations of Customs Union. If no technical regulation is applied to the products, the necessity of certification should be verified at national level.
The main educational and consulting services in the field of customs and certification provided by Markinvest Oy are as follows:
• We provide consulting on export and help to make out with logistical solutions and supplies in complex situations, contact customs and recipient of designation country, clear out any non-conformances in documents and make corrections, and help to choose customs code.
• We perform professional translations for certification and declaration, in particular we translate operation instructions, documents, advertising leaflets, web-sites and press releases.
Markinvest Oy can provide Certificates and Declaration of conformance to Technical Regulations of Customs Union EAC, national certificates and documents GOST R, GOST K, BelST and UkrSEPRO. For example, Customs Union and Russia:
• GOST R or TR Certificates of conformance and Insurance of conformance (declaration) certify that the product meets valid norms of GOST R system or Technical Regulations of the RF
• State certificate about registration of products or Expert report – they replace previous national sanitary and epidemiological inspection reports and are issued by authorities operating on the territory of Customs Union.
• Documents required for Rostekhnadzor (RTN) or expert report – national document for the goods thereof Certificate TR has been issued and operating permit RTN is not required.
• Certificate of conformance Rosstroy – voluntary certificate, but often required by the customer and officials. Certificate of Rosstroy certifies quality and safety of construction materials. A respective Technical Regulation will be adopted at the level of Customs Union.
• Certificate of explosion-hazard protection – Certificate of conformance to Technical Regulation of Customs Union certifies that products are made as explosion-proof.
• Fire safety certificate – national certificate of conformance to Technical Regulation certifies that goods and materials meet requirements of fire safety.
• Approval of type of measurement tools – formal certification that a certain type of measurement equipment is approved and included in State register.
• Registration of medical equipment and drugs in the Ministry of Healthcare of Russia and Kazakhstan.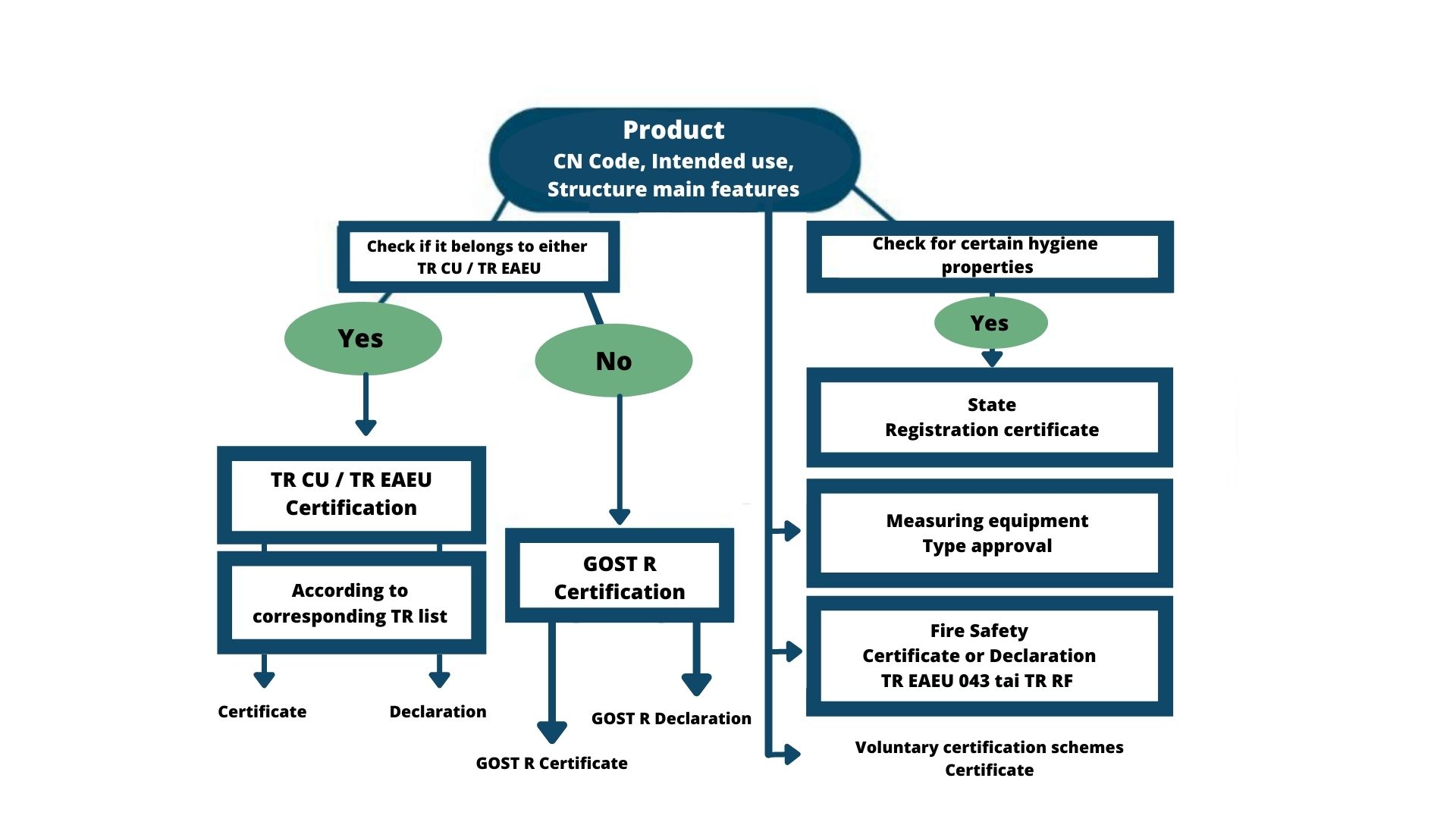 Necessity of certification, lead-time and cost of certificates
In order to define necessity of receiving a certificate, its lead-time and cost we need the following:
- data about products and information about designation of goods,
- handouts or operation instruction,
- CN name for every product (customs code),
- other certificates of the company and goods.
---
You can contact us or send a request to get a quotation
Make sure that the goods can be imported to the territory of Russia and Customs Union. At "Markinvest Oy" you can get required certificates for export to Russia and Customs Union: Ukraine, Belarus and Kazakhstan.
---
Markinvest Oy member of business consultants union (LJK). Consultants of LJK meet approved international ethic rules and meet high requirements established to experience and training. Members of LJK are controlled by ethic committee.
MarkInvest Oy
Tel. (03) 752 1810
Karjalankatu 35 A, 15150 Lahti, Finland